telefonsex:
privatsex
sex cam chat
sex cam deluxe
 July 25, 2014 News UPDATE:
———————————————
SCHOOL DAYS ARE RETURNING!!!
FRESHMAN ORIENTATION!!!
DATE:
MONDAY
AUGUST 4th
TIME:
6:00 PM
———————————————
Parking Announcement
Parking Permits
Must bring:
Completed parking permit application, valid driver's license, proof of insurance,  and completed permission to drug test form (All forms are found on the BCHS website immediately below this notice).
July 31, 2014  

 -
8:00 – 9:00 a.m. –

UPS and JCTC Students purchase special parking permits.
9:00 – 10:00 a.m.  -

Seniors with 3.0 GPA and less than 10 tardies or absences from last year may purchase parking permit.
10:00 – 11:00 a.m. –

All other Seniors with less than 10 tardies or absences and Juniors with a 3.0 GPA and less than 10 tardies or absences may purchase parking permits
11:00 – noon –

All other seniors and juniors may purchase parking permits

———————————————
CALLING ALL VOLUNTEERS!
Bullitt Central cares about the community and we would love to see the community come into our school and make a difference in the lives of the students. Any family members of students who would like to volunteer for helping out our school in any way, please drop by the sign up link below and find the area you would love to help out in. We look forward to seeing you here.
Thank you, in advance, for helping out the Cougar Nation with your time and talents.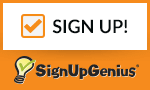 ———————————————
Thursday, July 31
st
– SCHEDULE PICK-UP
Sophomores, Juniors & Seniors
Schedule Pick-up from 8:30 a.m. – Noon
Beginning July 24
th
, students can access their schedule online via Infinite Campus Student Portal
Parents can access schedule information online via Infinite Campus Parent Portal.
Freshman will receive their schedule at Freshman Orientation.
Monday, August 4
th
Freshman Orientation 6:00 p.m. at Bullitt Central.
Supply List
Students will receive a course syllabus on the first day of school that will outline supplies that are needed for each class.  Students are encouraged to bring with them on the first day a pen, folder, and notebook.
The following calculators are recommended:
TI-30
TI-84 (preferred)
JCTC Students:
Payment for Early College / Dual-Credit courses is due by Friday, July 25
th
, 2014.  Each course is $200.  All checks should be made payable to BULLITT COUNTY PUBLIC SCHOOLS.  
Parking Permit Sales
– To Be Determined
———————————————
SCHOLARSHIPS!!!!!!!
SCHOLARSHIPS HAVE BEEN ADDED TO

THIS PAGE. CLICK HERE

TO CHECK THEM OUT!!! DEADLINES ARE APPROACHING FAST!!!!
———————————————
———————————————

———————————————